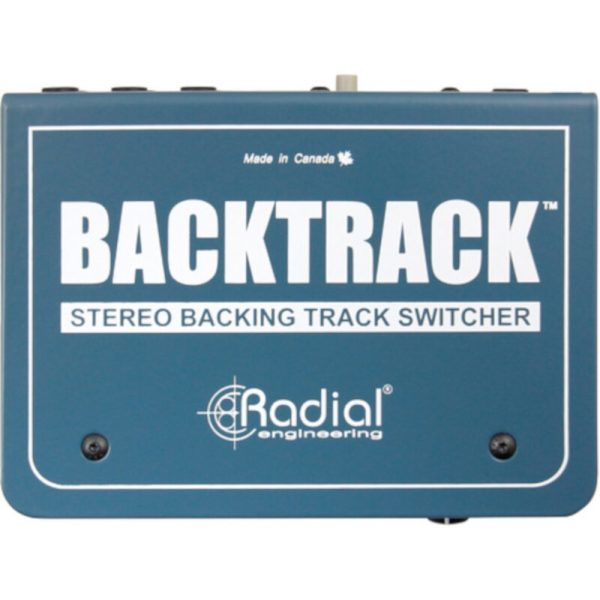 Radial Engineering Backtrack Stereo Audio Switcher
$713.68
Key Features:
For Bands Running Backing Tracks Live
Connects 2 Stereo Tracks via 1/4″ Inputs
Runs 2 Stereo Tracks via 3.5mm Inputs
Runs Audio from Laptops & Interfaces

Description
Designed for bands running backing tracks on stage, the Radial Engineering Backtrack is a stereo audio switcher. It provides two stereo input paths via 1/4″ and 3.5mm connections, and handles audio from laptops, interfaces, MP3 players, or combinations of any compatible device.
The Backtrack's dual-input function lets you switch between different musical loops in experimental contexts, though you can also use the unit to run a redundant backup loop; this is particularly useful if you want to minimize the risk of your backing track suddenly dropping out—a fear any musician can relate to at one time or another.
Once you've connected two audio sources to the Backtrack, you can switch between them, or mute them both as you please. Front panel controls are provided for this purpose, though you can also use a JR-2 remote footswitch, available separately.
Level controls on the headphone output let you monitor either input whenever you wish, while a 1/4″ monitor output can route sound to powered speakers. For the PA system, you'll find dual transformer-isolated XLR outputs, complete with a ground-lift switch to mitigate any noise, buzz, or hum often associated with ground loops.